Did You Know That 90% Of What You Need To Take Your Game To The Next Level Starts In Your Head?
Discover How To
Improve Your

 

Confidence, Overcome Fear of Failure & Manage Frustration

 So That You Perform To Your Potential & Consistently Get Selected
Do you ever dream of going further in your sport but feel like something is holding you back?
Have you ever wondered why others get selected while you are overlooked?
Do you feel like you have the skills and talent to go further but when it comes to it you underperform compared to what you're capable of?
Do you ever wish you had someone that believes in you who can help you overcome your feelings of self doubt, nerves and frustration?
It was only when I experienced a breakthrough myself when I realised that:
It's not about you having it or not having it... You can actually learn how to bring your A game more often by training your brain!
Now you too can develop your mindset & improve your mental toughness using simple & proven methods used by top level athletes so you can perform your best when it matters most, leaving you feeling unstoppable.
It's not your fault, you've probably received a ton of "free advice" that just adds to the confusion about what truly works and gets you to become the top player you always dreamed of…
No-one has ever taught you how to train your mind, increase your confidence or manage your emotions under pressure, even though these are critical skills in sport and also life.
Up until now, you haven't been able to experience the kind of blistering form that will make you the envy of your friends, but that's about to change...
How am I sure about that?
This is what I do. I'm so sure that what I am about to share with you will finally help you become the player you dream to become because it not only helped me breakthrough into the national team, but I have helped hundreds of others too.
Don't Just Take My Word For It
Many people can't believe how fast their game improves just by making a few simple changes.
If you don't believe me then see below what others have to say themselves:
That could also be you sending me heartwarming messages in a few days from now when you discover what I am about to share with you.
But first I want you to understand this...
Can You Train Your Mindset?
Absolutely! And I am living proof...
I believe one of the main reasons that I didn't make my national team as a junior at u18 level was not because I wasn't good enough, it was my mindset. I lacked BMT (big match temperament) meaning I underperformed in the important games and I often let my emotions of frustration affect my game. I was hard on myself when I made mistakes and get wound up by bad umpiring decisions.
I didn't realise that my mindset was a problem at the time and I blamed other factors for not getting selected into the national team. But, thankfully I had a mentor who helped me develop my mindset so when I was given another opportunity to represent for my country 7 years later I would make it this time.
The biggest difference was my new champion mindset.
I was selected this time because I developed my mental toughness and conditioned my brain to achieve my dream of playing for my country.
I even managed to score an important goal for my team 4 minutes from the end of the game on my debut. That was because of the mental preparation I did.
Maybe you work on your skills and your fitness, but when it comes to game time you hide away and make forced errors that you don't usually make in training?
Having a champion mindset and being mentally tough is an important part of success in any field, especially in sport.
The good news is that these skills can be developed with the right training.
Once I help you clear any limiting beliefs, self doubt and work on your mental toughness using sports psychology techniques that top players use, everything else becomes so easy.
Introducing The "Think Like A Champion" Program
Become a confident and fearless sports competitor who performs consistently even when under pressure
On this program we take you through a step-by-step process via interactive video training which will take you from where you are to where you want to get to.
There are a few key things you have to put in place first to get the result you want.
Here is an outline of the some of the things you will learn:
How to stop worrying about making mistakes
How to prepare for a game to get into the right state of mind (i.e. into the zone)
How to perform under pressure when it matters most; this will separate you from the rest
How to manage your emotions such as frustration so it doesn't affect your game
How to bounce back from setbacks and disappointment
The exact method I used that will help you believe in yourself even when others don't
A simple tactic that can boost your confidence by 354%
One dead easy trick to get super motivated and do what people won't
My 3 step process for building your confidence
One secret that I learnt from my former coach that gives you unstoppable confidence and total consistency... knowing this alone will take your game to a whole new height you never thought possible
Learn From Many Successful Sports People...
In effort to create the best mental toughness video training, I consulted some top sports players and coaches to contribute to this training to make it the best gift you can possibly give yourself to get your game to the next level.
It is truly, the best of the best there is, and the video training is simple and FAST to learn so you can implement this information immediately and start seeing result in your performance.
Can you imagine how fast it will be to start playing at the highest level following a proven system jointly created by top athletes and coaches.
This is like getting all of us in a room and asking us the secret of our success.
Picture This For A Minute
You no longer have any self doubt
No more limiting beliefs which hold you back
No more worrying about mistakes or letting others down
Team mates and coaches now look up to you to be the game changer
You finally get the recognition and respect that you deserve
Your name is always first on the team sheet with a guaranteed starting place
You inspire, motivate and lead others to do great things
Before working with Lauren my confidence was so bad and I didn't think anyone could help me. Without Lauren I absolutely 100% would not be playing to the standard I am at now. Learning to control my emotions and handle pressure has resulted in me performing more consistently.

Lauren Piper

Lauren Penny is a former International Hockey Player & Performance Coach with a passion of helping others reach their potential. With extensive knowledge and various qualifications as well as more than 12 years experience, she understands what it takes to reach goals.
Lauren specialises in inspiring and empowering sports players and coaches to reach higher levels than what they believe they can achieve. Now she wants to help you too!
Here Are Just A Few People That Have Seen Results
Lauren has helped me to improve my mental toughness and confidence which has helped my game massively. It was so inspiring working with an international player who has been there and done it.

She has always understood all my worries and struggles and gave me great advice. I would recommend this to anyone looking to improve themselves.

Jordan Homann, England
I struggled with my mental approach for quite a number of years, despite credit and positive comments that I get from people. This is something that can help anyone of any standard or any age to improve themselves in any sport and also life.

Andrea Leader, South Africa
It is really hard to describe how great the experience was and how much I have benefitted from working with Lauren. She is fantastic and I have made big improvements in my game.

All the training modules are excellently put together and are so useful, one of the best things, in my opinion, is that you get access to the content for life, meaning that you can always go back and look over stuff when you need to.

I knew that the aspects covered in the modules would help to improve, I just never knew how to work on these aspects, but the modules show you exactly what to do to improve and why it helps.

Cameron Ley
When I started the course I had started my season poorly and to show how effective this was I accomplished my target of becoming player of the season within my team.

Without this I'm positive that this wouldn't have been achievable and I'm overjoyed with what I've experienced. I have a new confidence in myself not only on the pitch but also outside of sport in the working world. I can't recommend learning these skills enough.

Jamie McDonald
Working with Lauren has helped me to play better, my thinking is more positive and I know exactly how to prepare for games and get into the zone. Without Lauren I would not be playing to my potential.

Bruno Sousa, Brazilian national player
Lauren has been massively helpful, she has helped me improved my game and my confidence has soared! Working with Lauren is the answer to anyone who wants to take their game to the next level.

Ellie Rayer, England u18 hockey player
Richard Goodwin, New Zealand
How Does The Program Work?
This course is broken down into 6 easy-to-digest modules which are presented by video training, focussing on one module per week. That means you can watch the videos when it suits you from anywhere in the world.
Each module consists of 6 x 10 minute video's meaning there are 36 videos throughout the course giving you the answers to the most common problems and questions.
What Will You Learn On The Program?
Module 1 - Get Fired Up & Motivated
What Makes a Great Sports Person?
The Power of Repetiton
Being Accountable
Levels of Commitment
Get Clear About Your Mission
Build a Support Team
Module 2 - Build Mental Toughness
10 C's of Mental Toughness
Using the Power of the Unconscious
Types of Mindsets
Being Coachable
Identifying Your Role
7 Ways to Build Mental Toughness
Module 3 - Build Confidence
Breaking Limiting Beliefs
Using Self Talk & Affirmations
Body Language
Using Visualisation Effectively
The Difference Between Self-Esteem & Confidence
Building your Confidence with a 3 Step Formula
10 Ways To Deal With Playing Under Pressure
Most Common Fears That Hold Us Back
15 Tips To Overcome The Fear of Failure
How To Stop Overthinking
Identify & Eliminate Excuses
Managing High Expectations & 4 Steps To Cope With Mistakes
Module 5 - Managing Emotions
10 Ways To Deal With Frustration
Managing Anger & Aggression On The Field
Breaking Though Past Patterns & Increase Self-Awareness
Staying Focussed In The Present Moment
How To Prepare & Get Into The Zone For Your Ideal Performance
7 Steps To Mastering Your Emotions
Module 6 - Overcome Setbacks
How To Deal With Disappointment
10 Steps To Overcoming Injury
7 Rules of Sportsmanship
Avoiding Burnout
Bouncing Back From Setbacks
7 Components of Resiliency
Finally Reach The Next Level In Your Sport
Most successful people have had an influential coach/mentor who has inspired them and guided them along their journey...
Do you want your own personal mentor? Someone to guide you.
This program will teach you what most coaches do not even know, which can elevate you to achieving your goals. You will learn some of the most fundamental skills and tools which will help you to reach your potential.
Isn't it time you got the confidence and recognition that you deserve?
Now finally you can become that player that every coach wants on their team...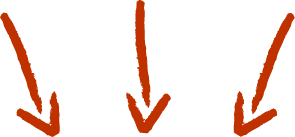 Who is this program for?
This program is suitable for sports players/athletes who want to improve their performance, confidence and get more out of their game. We recommend that players under the age of 12 years have parent supervision during the course.
What standard of players is this for?
This program is for any level of player from beginner to elite. There are no specific requirements, anyone can see results if they apply these methods.
Does it matter what sport I play?
No, all the principles in this program apply to all sports. In fact, they translate into life too.
What if it doesn't work?
We guarantee that if you apply everything you learn then it will work. It is proven to work over and over again. You may need to allow some time to put some of the training into practice, but you can keep going back to review the training resources at a later stage.
What about after the course? 
You can still go back and review the video training. If coaching sessions are required that can also be arranged privately according to the players needs.